Say
hello to
Miles is not a credit card, a debit or a prepaid card.
It's a hybrid card, the first of its kind

.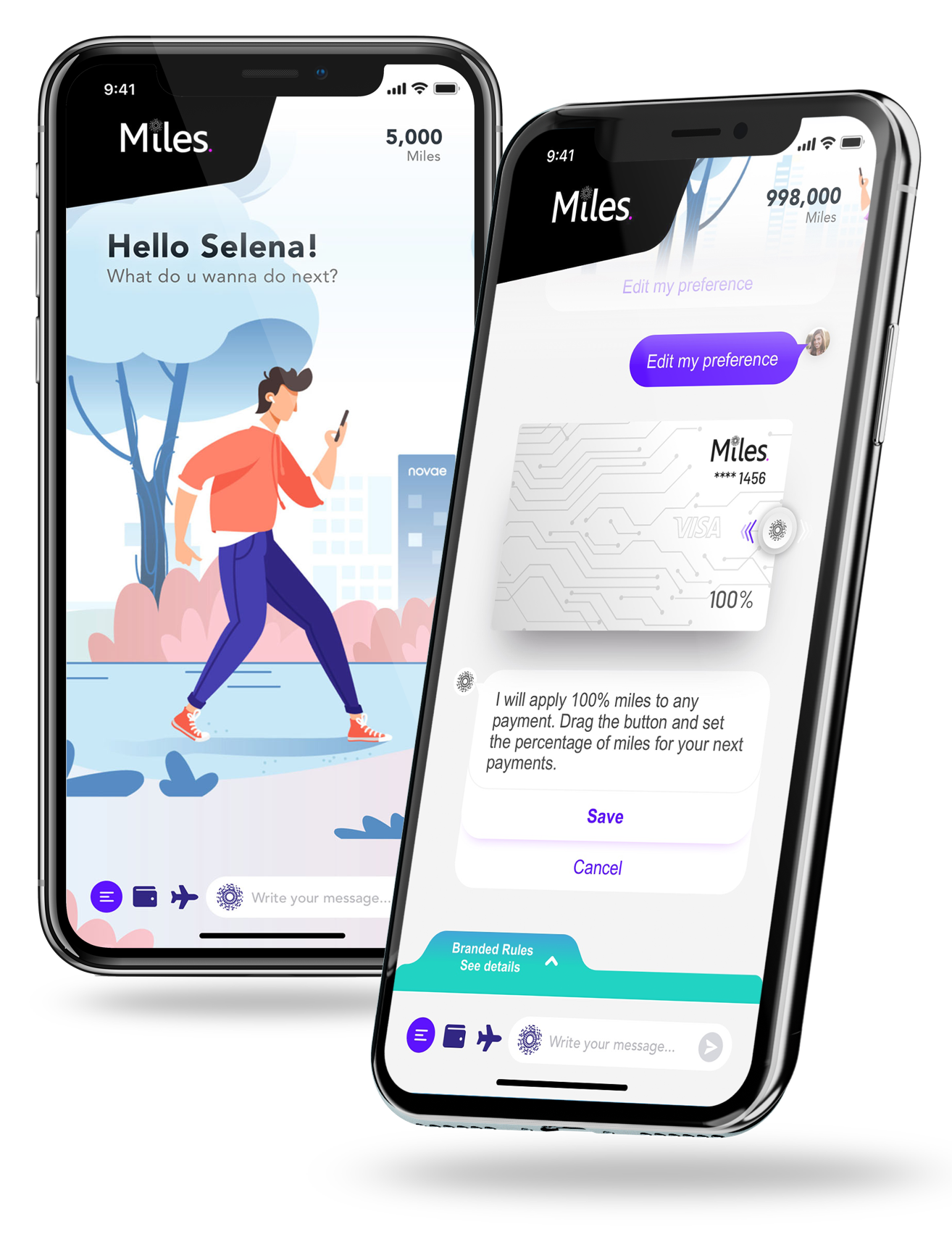 It gives you the freedom to combine multiple global currencies and rewards with any credit, debit or membership card, all into one digital wallet.


Always flex
.

Always protected

.

Always Instant funded

.
Your travel journey may not always go as you expect, so for those moments you rather forget, take advantage of Miles Care unrivaled travel benefits and coverages.
Never reach into your pocket again, no matter where you are.
We are instantly made aware of any such event as they happen. This allows Miles Care to proactively compensate the user without the need to submit a claim.
Instant compensations and disbursements will be delivered in real time to your credit, debit or Miles Care Visa Digital Card, so you can keep your travel journey going strong.
Use it anytime, anywhere, because you won't need to use your own money, as long as you have Micare with you.
Miles Care is a B2B solution only available through our partners. Conditions may apply.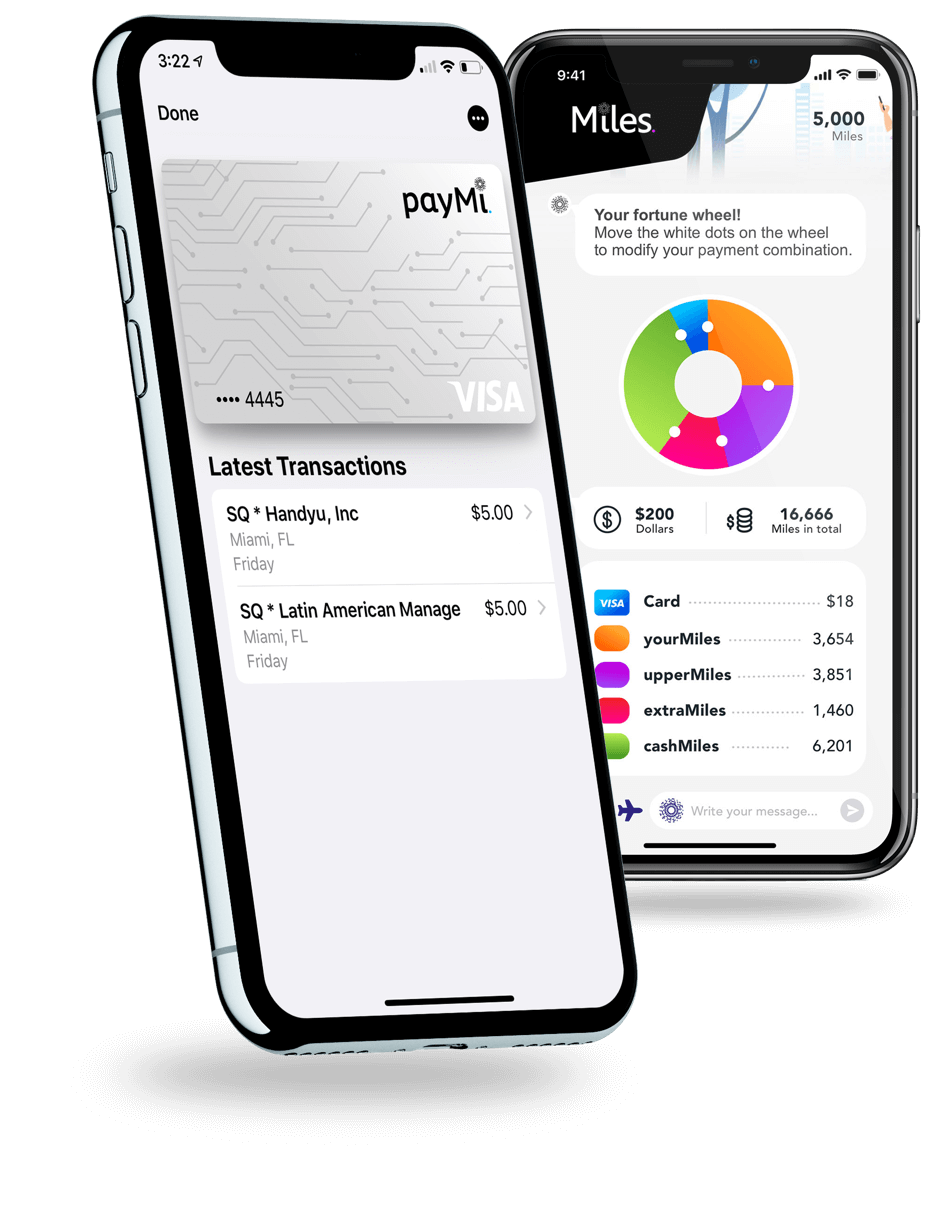 Digital banking at new levels
.
Gig economy workers and small business can enjoy the conveniences and speed of accept instantly payment and manage their funds from wherever they are.
Global.
Entrepreneurial.
Quintessential
.
Boost the value of your financial, travel and retail rewards in a single payment solution.
And if you mean business, payMi gives you a way to pay and get paid in real time, via instant cash-out. You can even share your miles with friends, family and the occasional client, and even extend your account, so they too can start earning and redeeming miles.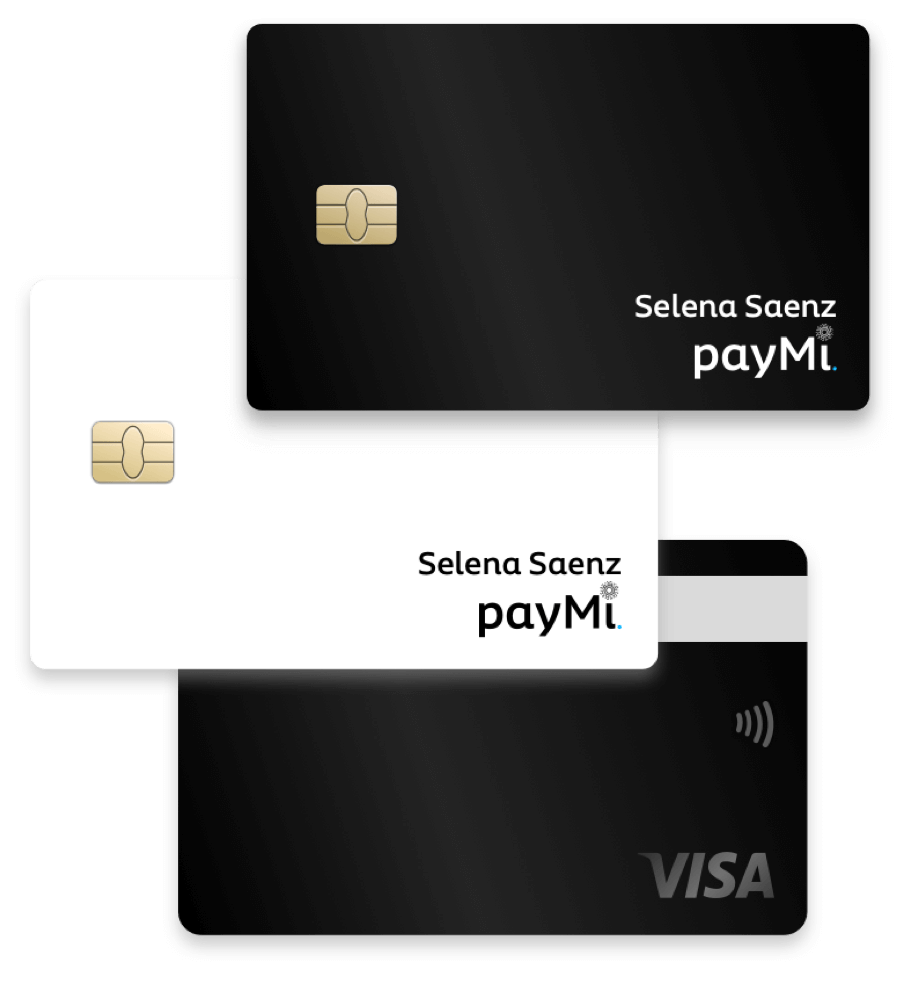 Miles Card has no fees.

No annual,
over-the-limit,
or late charges

.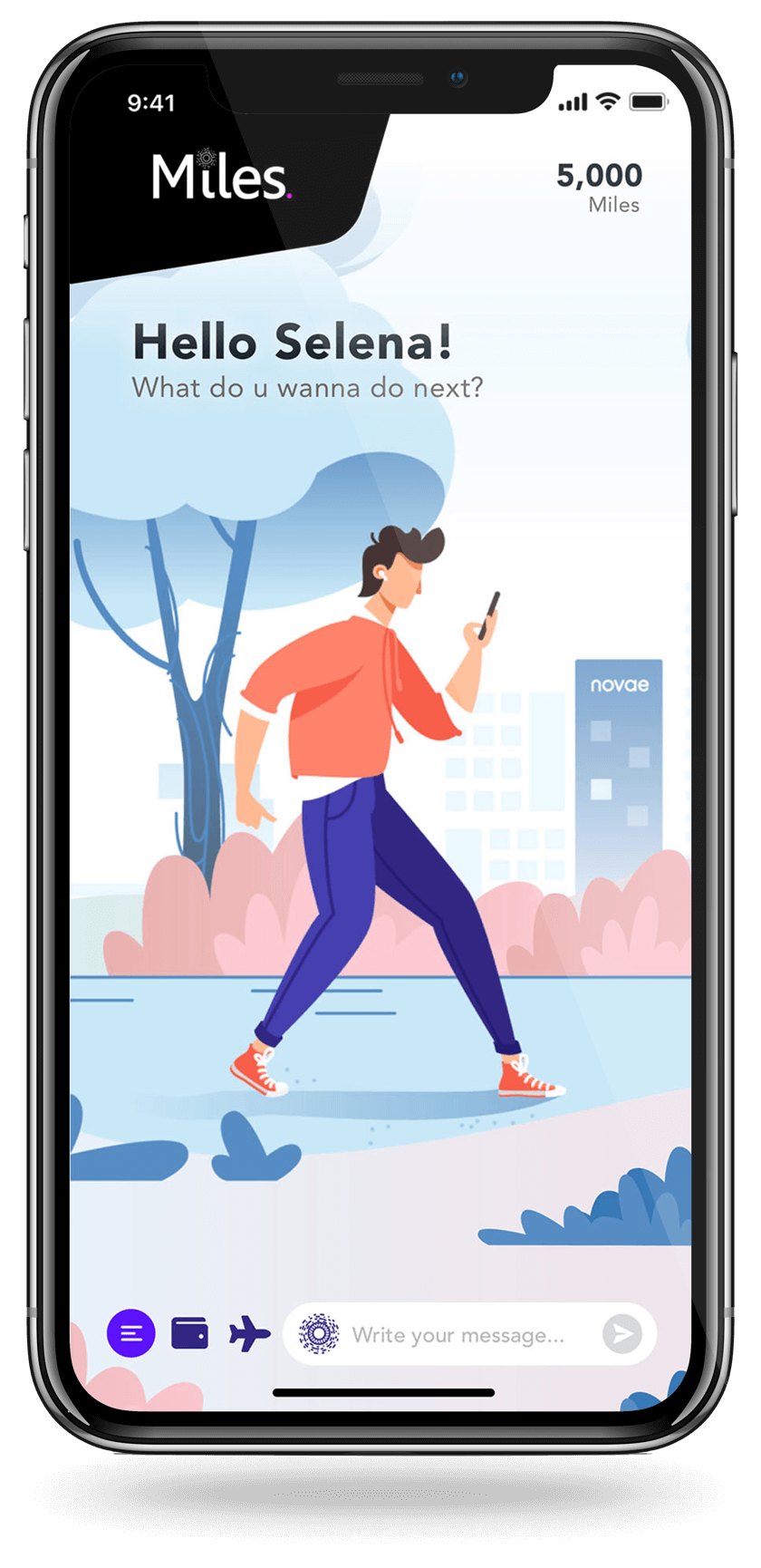 Instant activation for online payments absolutely
everywhere

.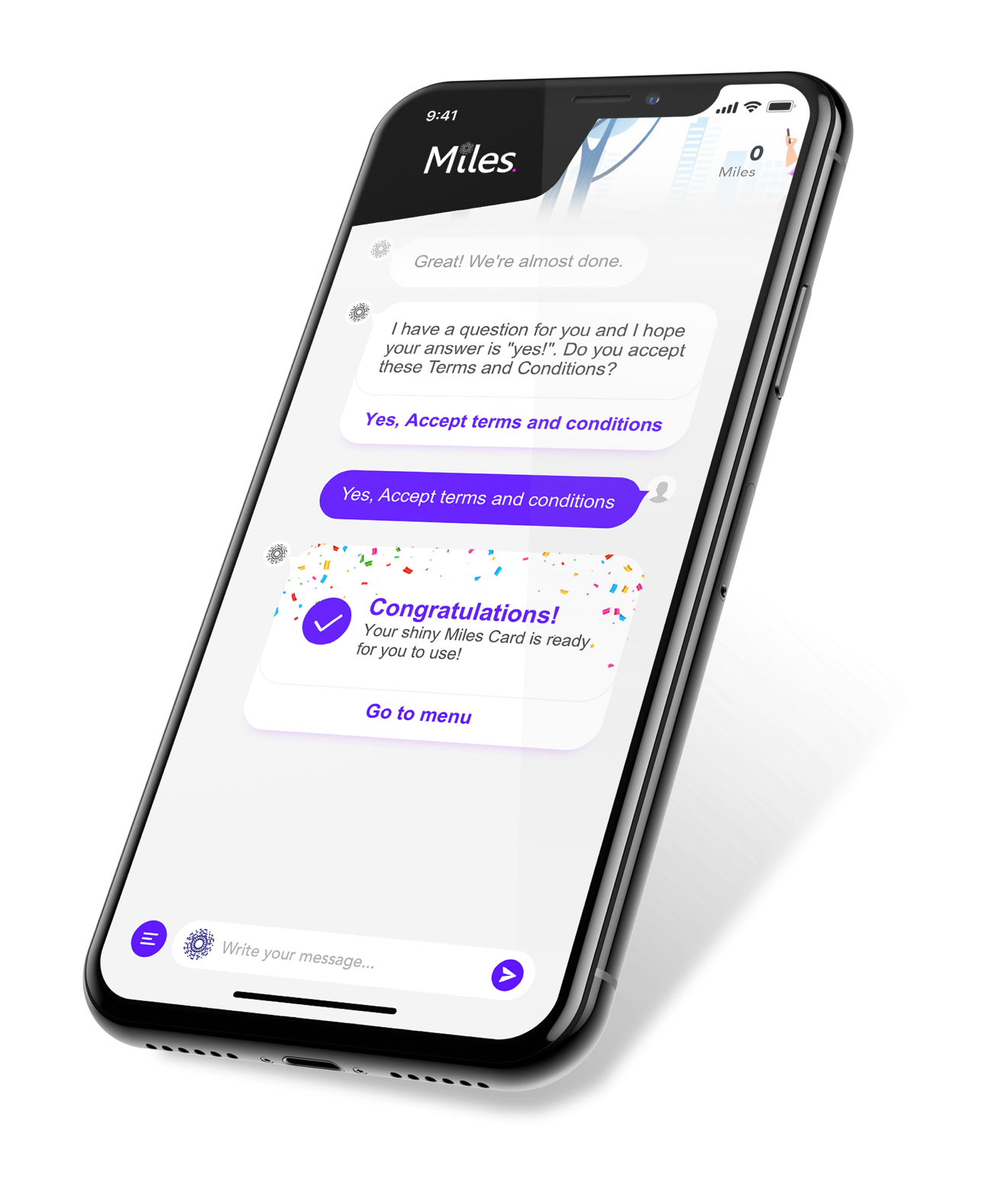 Instant issuing for
in-store

payments at 55+ million locations

.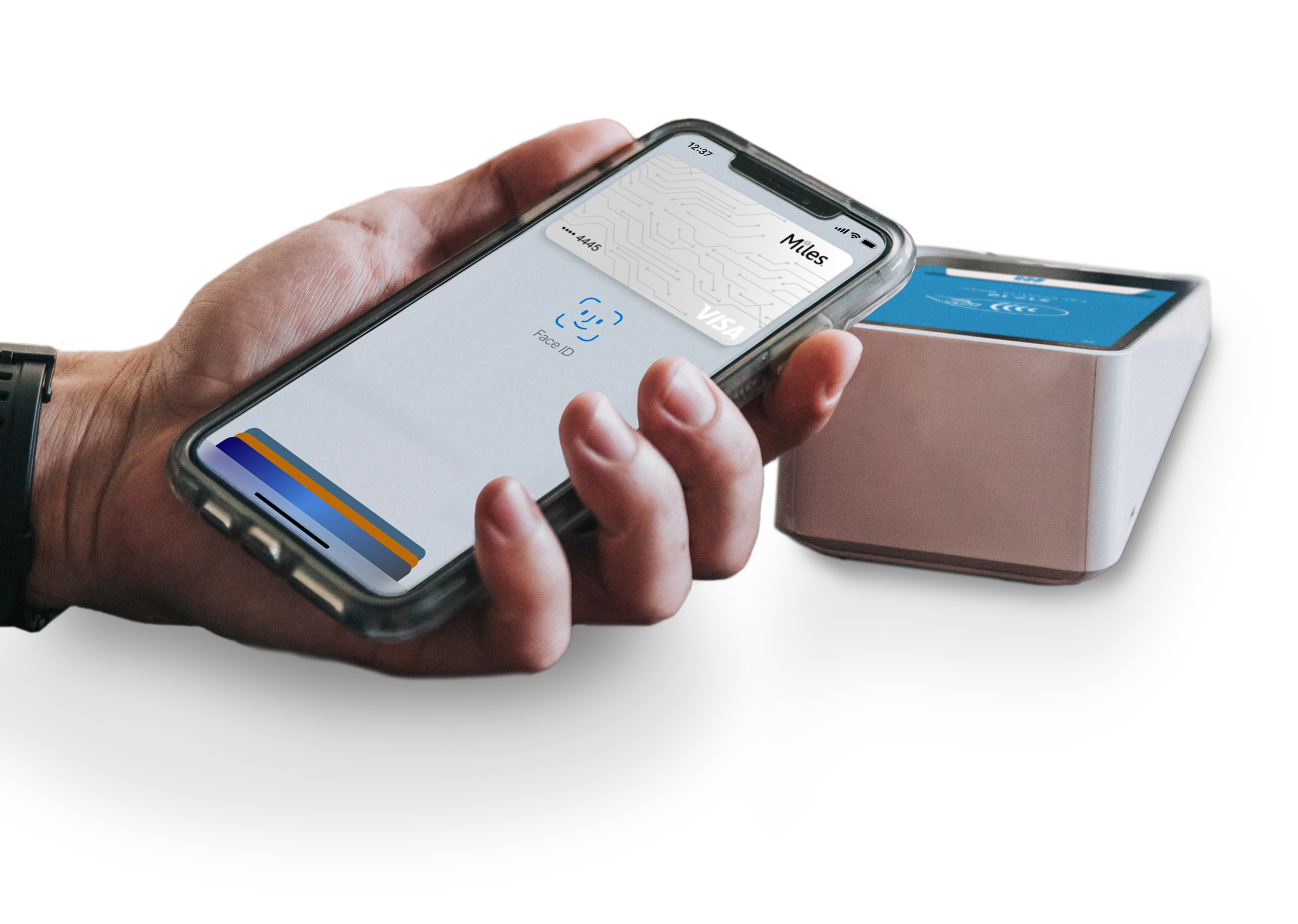 Access on mobile, wearables, through the app and all major

e-wallets

.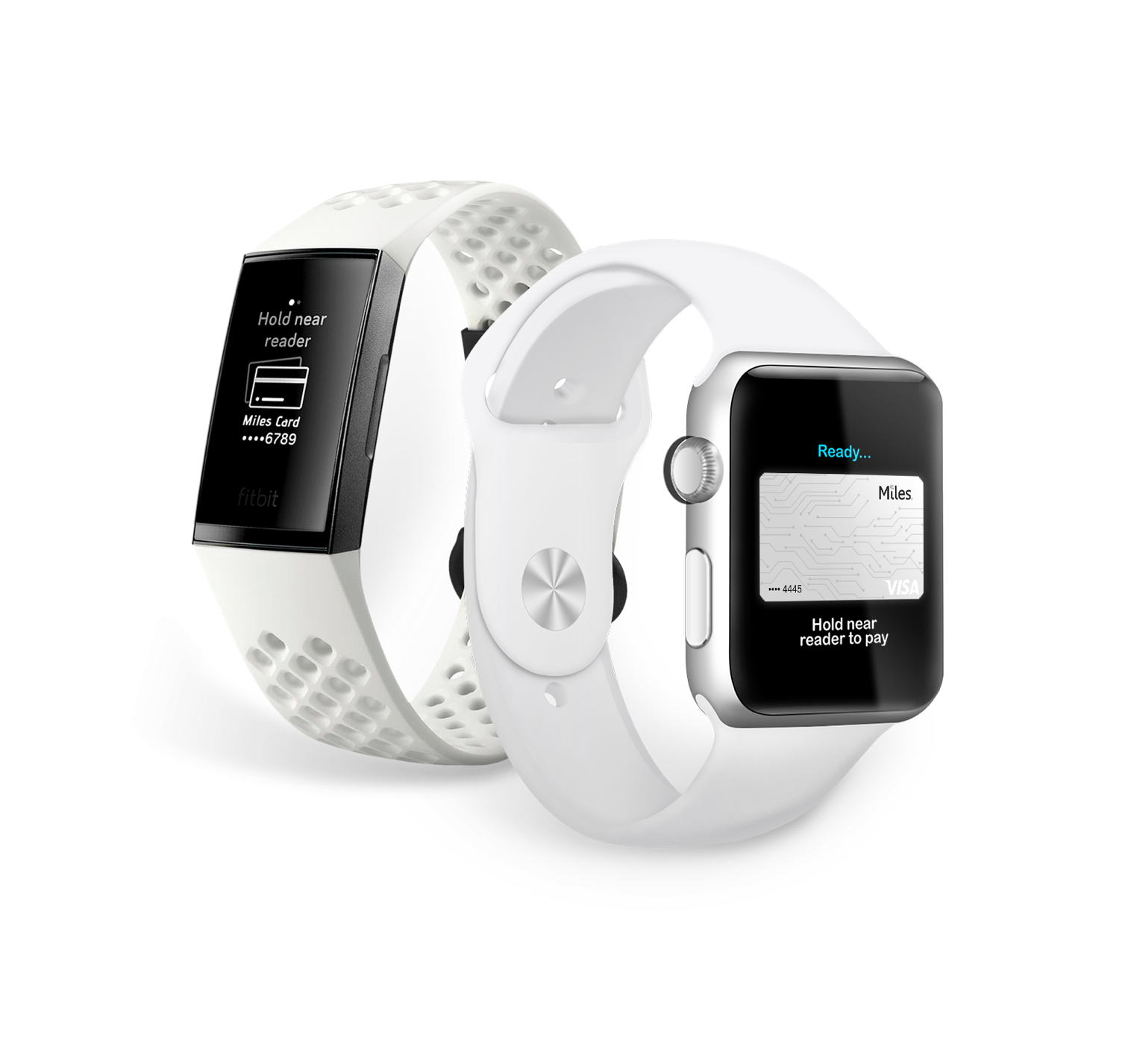 It notifies you about great deals, and promotions in real time

.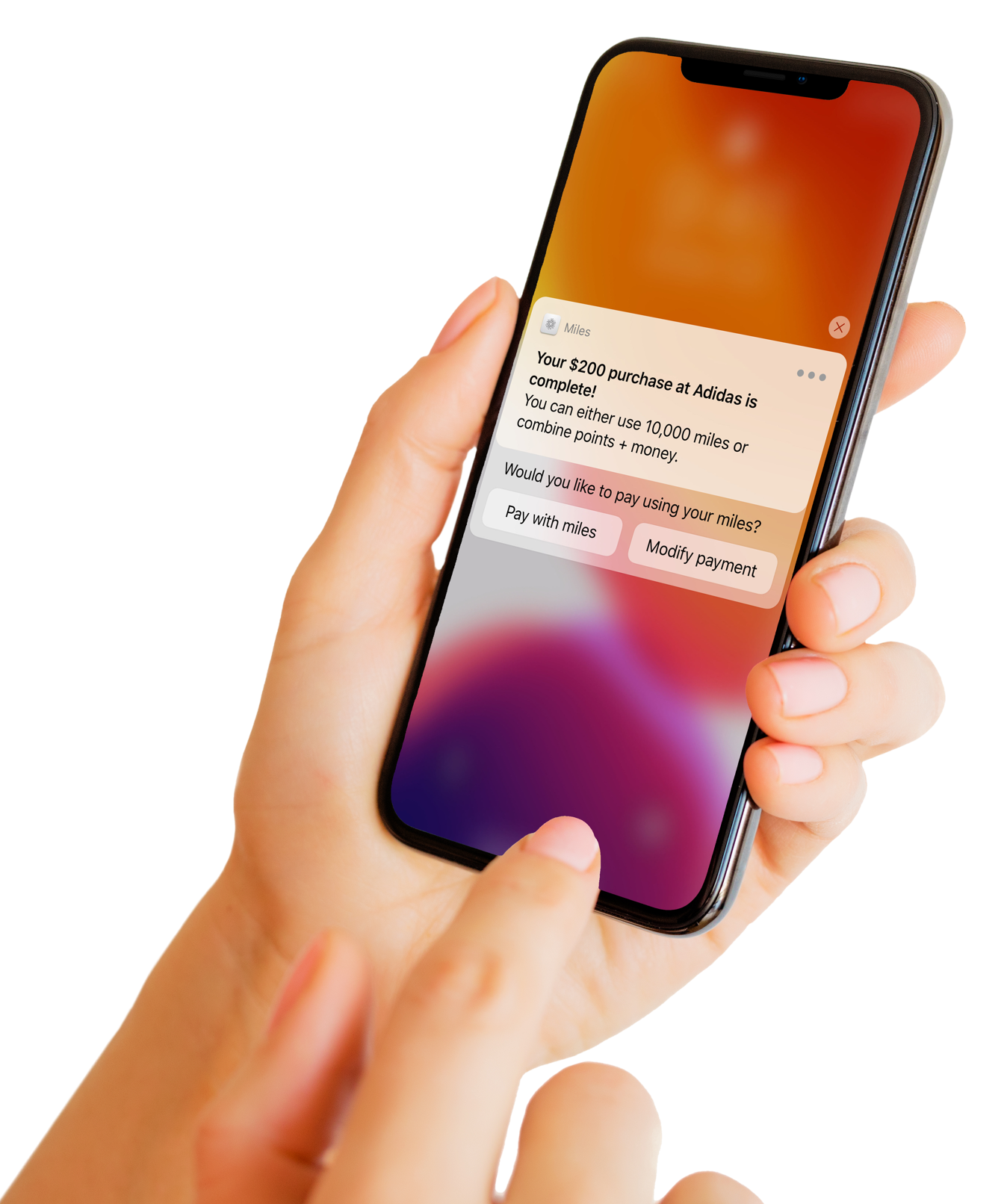 Flexible.
Personal.
Powerful.
Before and
after your pay

.
You have the power. You have the choice to pay with your preferred card or preferred rewards. Combine some of them. All of them. Online and in-store. Swipe or tap. Your call.
For further convenience, you can customize your preferred payment sources and set a default ratio between them. You'll always have the option to adjust the ratio during checkout, simply by sliding your finger.
Need some time? Pay in installments, from daily purchases to your dream vacation.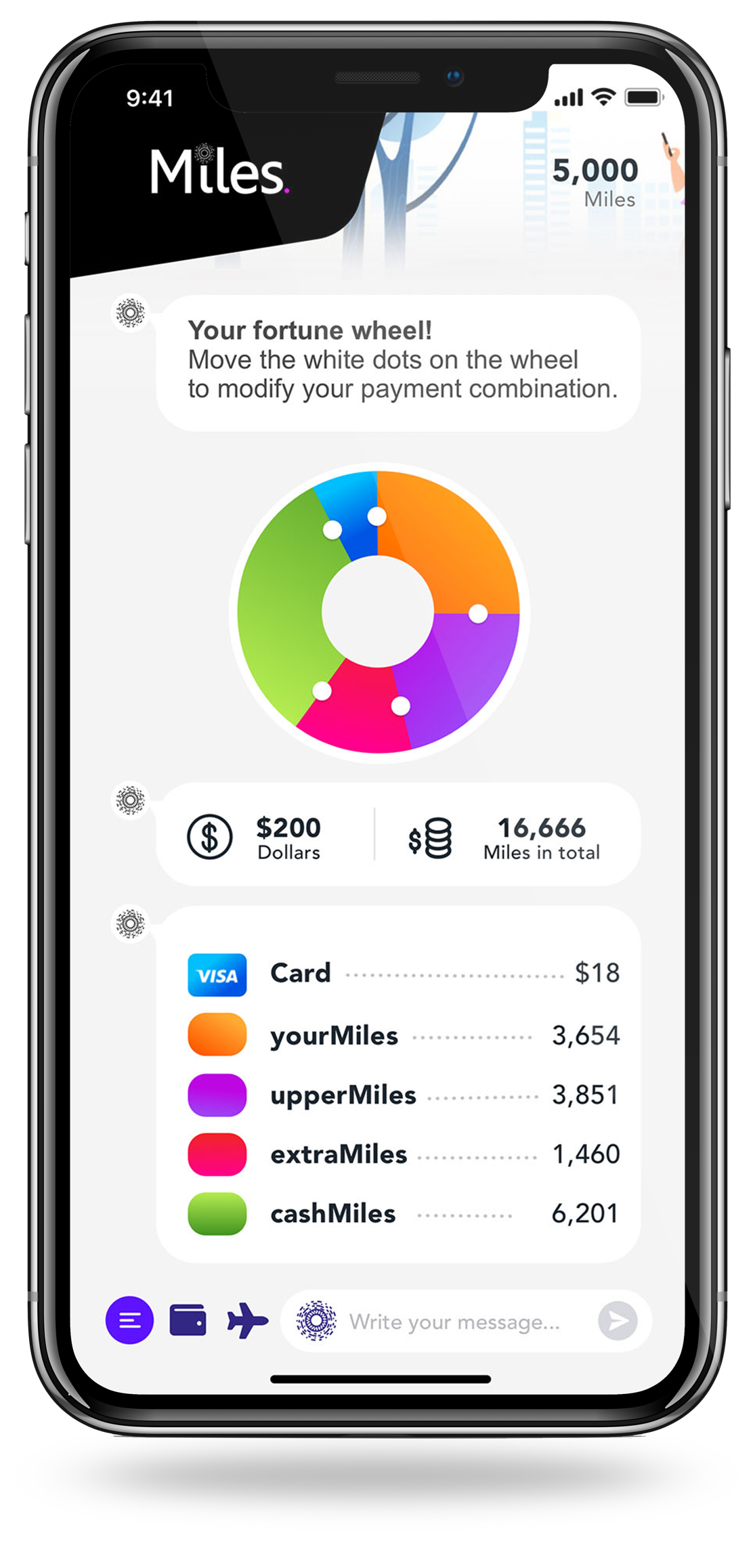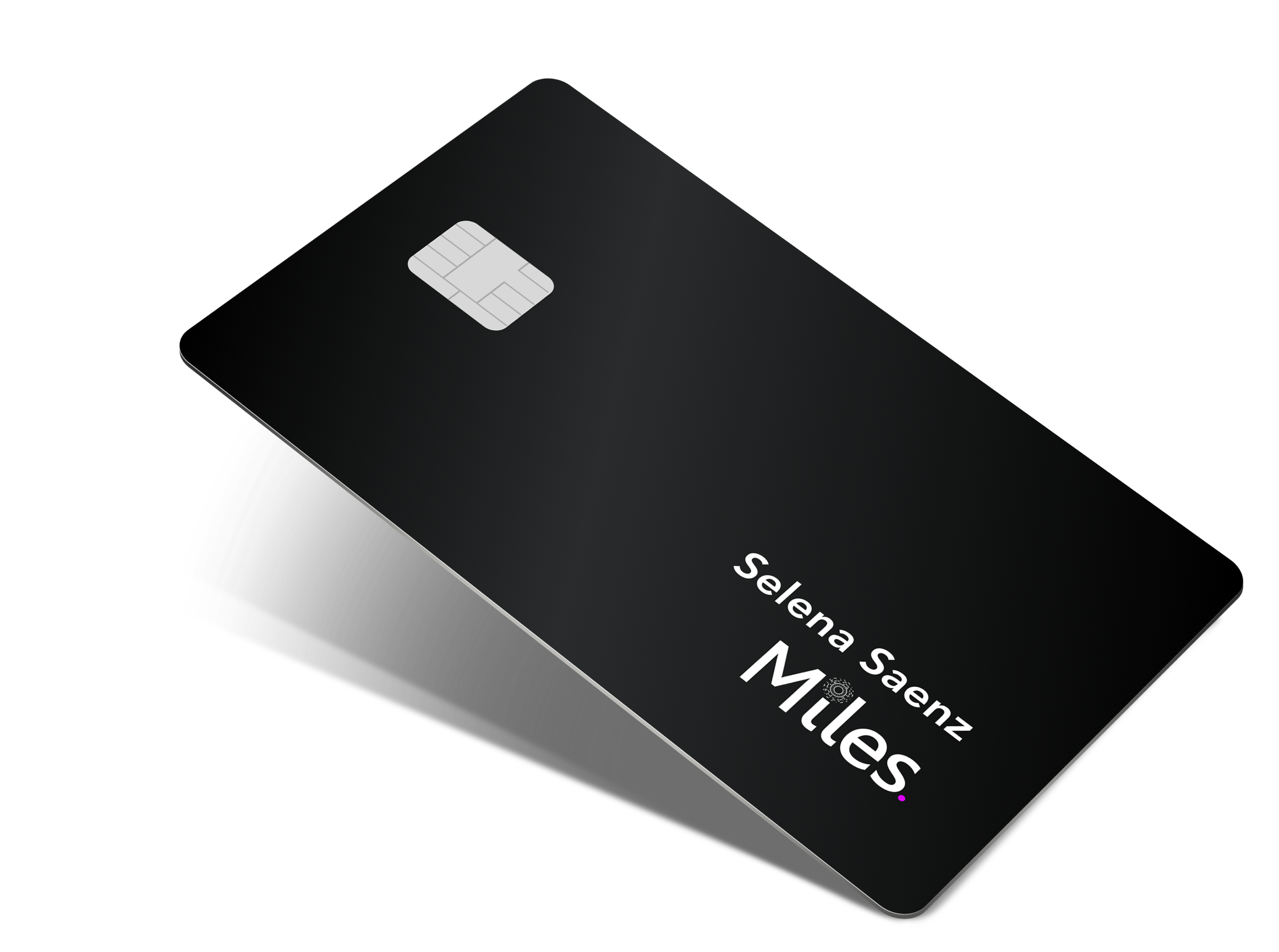 The journey gets better with every mile
.
FeaturingupperMiles

.
Offering up to
7X rewards on all spending and redemptions, even when paying with rewards.
In fact, it turns your rewards into cash, available instantly through the Miles Card.
There's no limit to how much you can earn, and with cash being cash, there's no expiration date, either.
And by integrating Machine Learning and AI, Miles identifies interactions and purchase behaviors to present relevant travel deals and provide a single-click booking and checkout experience.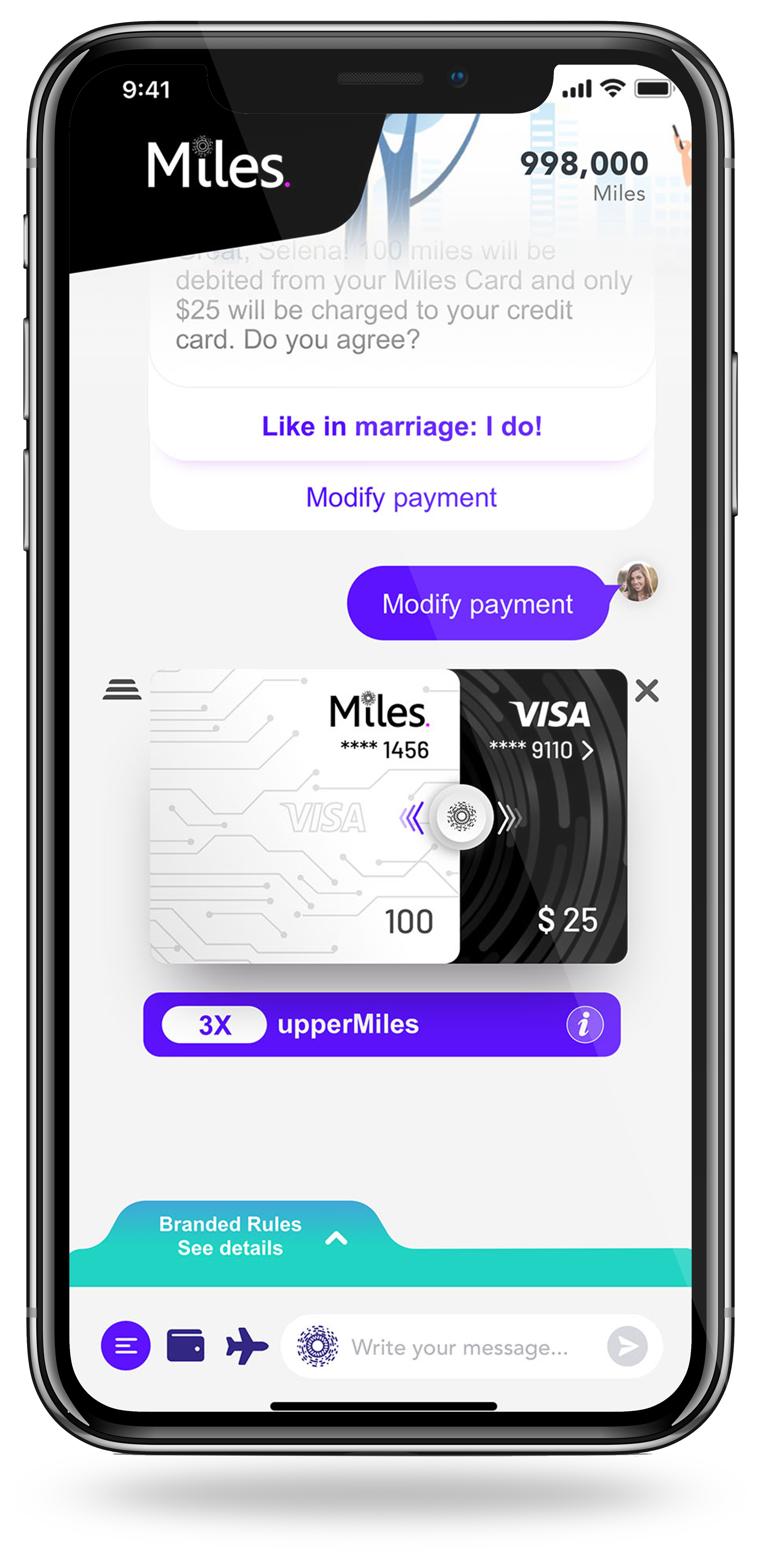 Miles always gets you further
.
Boosting the value of your upperMiles, even outside the Miles app.
Shopping the app
2X
Airlines
Shopping the app
1X
Marketplace
Better pack
your bags
.
Miles grants access to millions of travel options at unrivaled prices, through our unique partnership with Expedia Partner Solutions. That means you can not only book through the app but also through any of Expedia Group's search engines.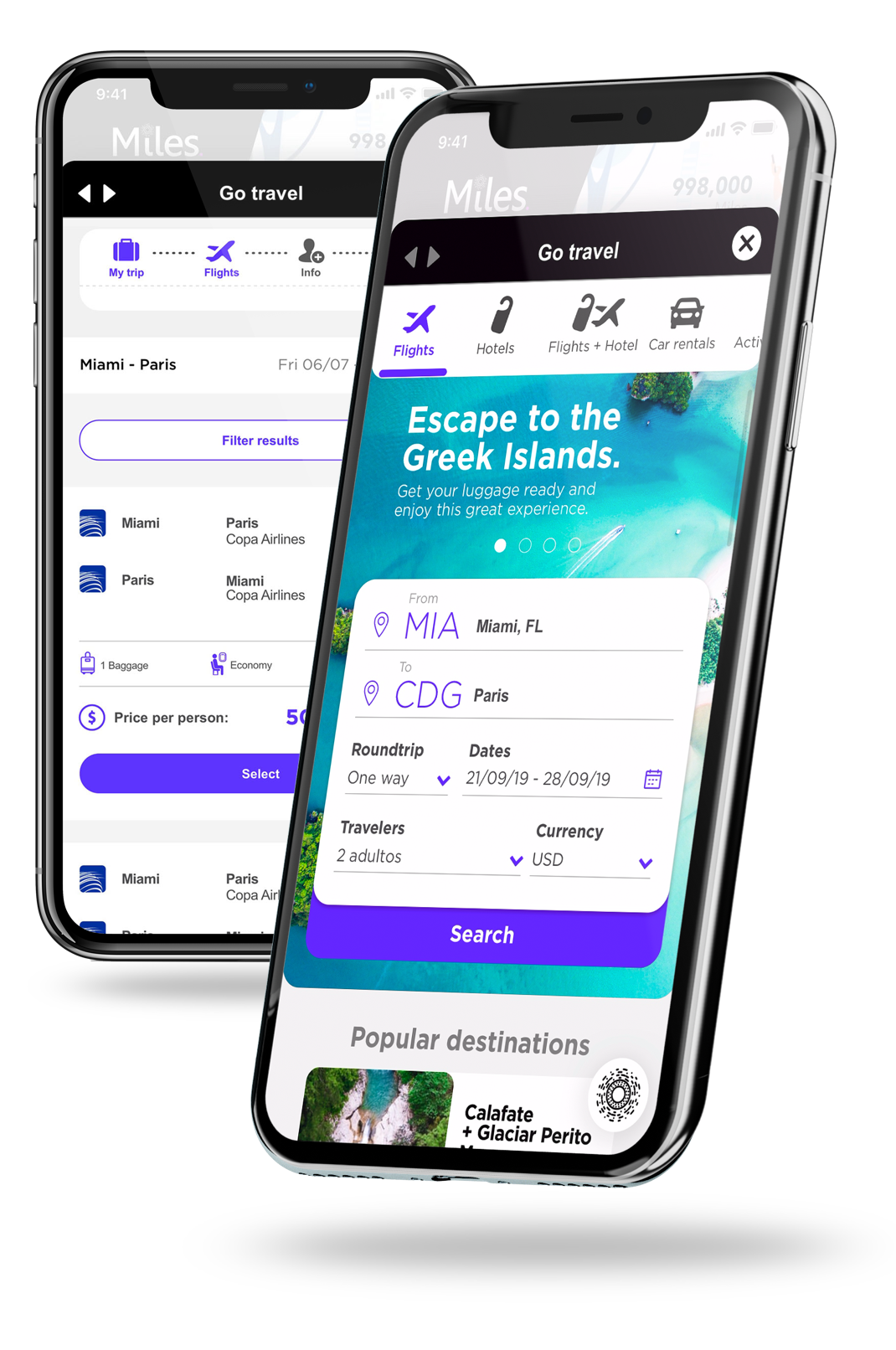 The Flex way to travel

.


Traveling isn't always perfect, and that's OK, as long as you've got your upperMiles saving the day.
Unique and flexible fares with no extra charges for cancellations or rebooking, delayed or missing flights and baggage
Up to US$2 million in emergency medical services, during your trip
Protection for lost or damaged personal travel devices
Instant compensations, claims and disbursements delivered in real time
Best-price guarantee & much more

Conditions may apply.
Use your own channels
.
Our omnichannel experience goes beyond the Miles app. You can chat with our hum/bot, alle, from the comfort of your iMessage, WhatsApp and Facebook Messenger. alle will help you navigate your needs and get you to the right place, just as if you were in the app.
Feel free to ask alle to connect you to a live representative. Our Contact Center is available 24/7 to address your personalized requests.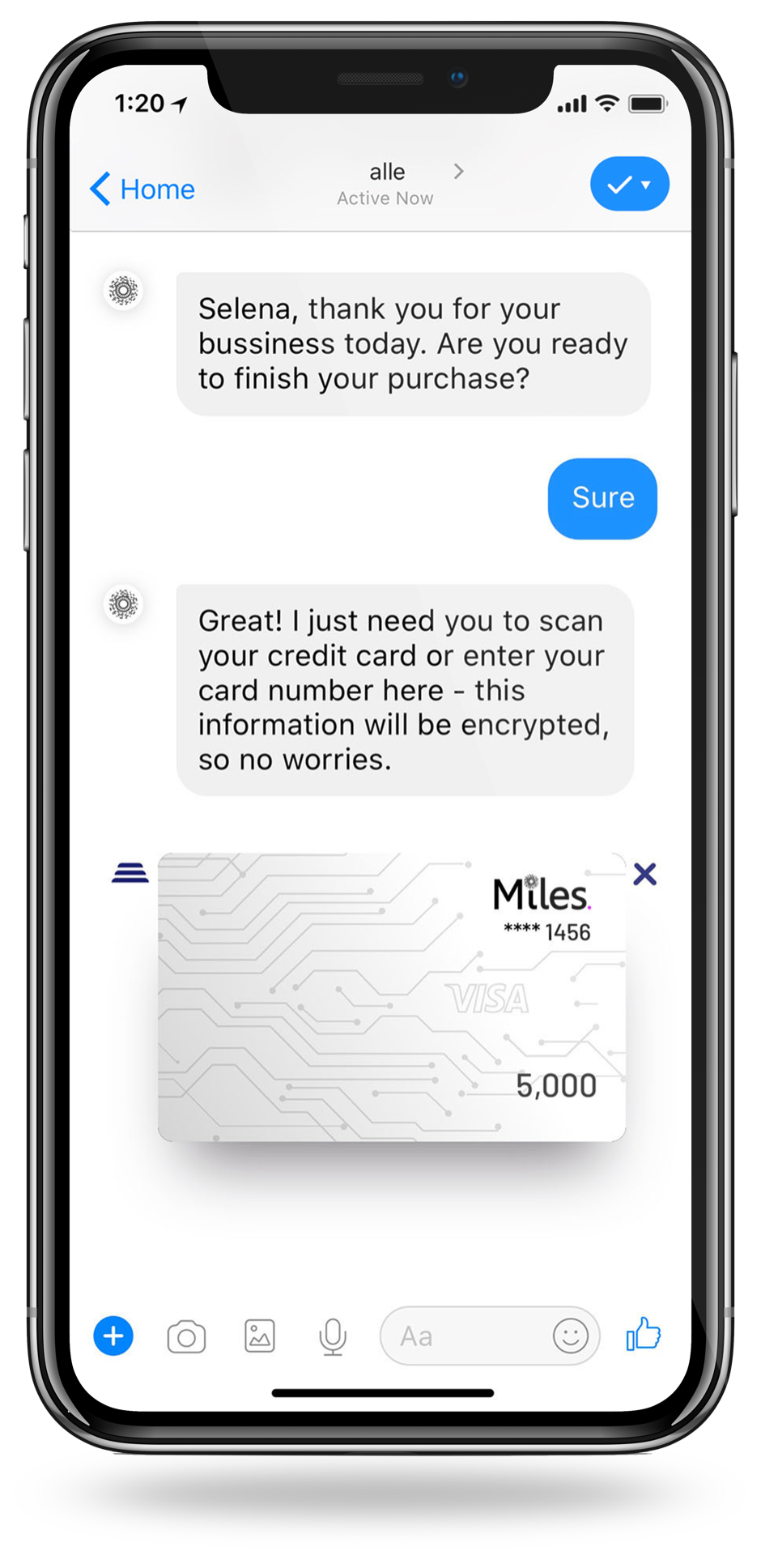 Private & Secure
.
Data Privacy
Personal information is everything to our users, which is why we go above and beyond to keep it safe and sound. Miles integrates business platforms with high standards of innovation and technology. Miles Information Security Policy (ISP) complies with international security standards within the industry, including ISO, PCI DSS, and GDPR where applicable.
Platform Security
Miles keeps sensitive payment data protected meeting all industry standards. Our partnership with CyberSource (a Visa Inc. company) guarantees a Level 1 PCI Service Provider certification.
Cyber Risk Protected
In today's technology and data-driven world, businesses need to stay ahead of growing cyber risks, therefore, we provide a full cyber and data protection policy.